MY BLOG
Posts for tag: sugar
By Kevin S. Bone, D.D.S.
October 09, 2018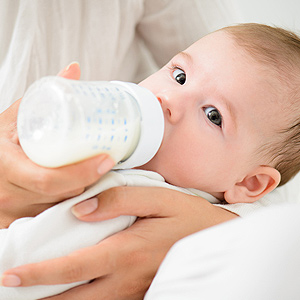 Tooth decay is an ever present danger for your baby's developing teeth. It begins with disease-causing bacteria feasting on leftover sugar, producing high levels of oral acid that slowly dissolves the teeth's protective enamel. The softened enamel then becomes an open door for decay to infect the tooth.
Meanwhile, those bacteria continue to eat and produce acid….
So how can you stop this devastating cycle? Besides daily oral hygiene and regular dental visits, the most important thing you can do is deprive bacteria in your baby's mouth of sugar through limiting their consumption of it. This means you'll first need to identify the different sources of sugar available to your baby—and some of them might surprise you.
Here, then, are 3 not-so-obvious sugar sources your baby might be consuming.
During feeding. If you're breast-feeding, you may not think this is causing a sugar problem for your baby. True, breast milk by itself doesn't promote decay: it's the combination of it with other sugar-rich foods and liquids the baby might be consuming as they get older. Together this could significantly increase their risk of pediatric tooth decay (also known as early childhood caries or ECC). So, be careful to limit sugar in other things they're eating or drinking in addition to nursing.
24/7 Baby bottles and pacifiers. To calm infants at nap or sleep time, parents or caregivers often use bottles filled with sweet liquids or pacifiers dipped in jam, syrup or sugar. This practice increases decay risk from both the added sugar and its constant availability to bacteria in the mouth around the clock. Instead, avoid this practice and limit any sugary foods or liquids to mealtimes.
Medications. Some medications an infant may be taking for a chronic illness may contain small amounts of sugar. Additionally, medications like antihistamines can reduce the production of saliva that's needed to neutralize acid after meals. If your child is on medication, ask your healthcare provider about its dental effects and if there are any sugar-free alternatives. Be sure to keep up daily brushing and flossing and regular dental visits too.
Limiting your baby's sugar intake is critical in preventing tooth decay. It's one of the most important things you can do to protect their dental health.
If you would like more information on helping your child avoid tooth decay, please contact us or schedule an appointment for a consultation. You can also learn more about this topic by reading the Dear Doctor magazine article "Age One Dental Visit: Why It's Important for Your Baby."
By Kevin S. Bone, D.D.S.
April 14, 2015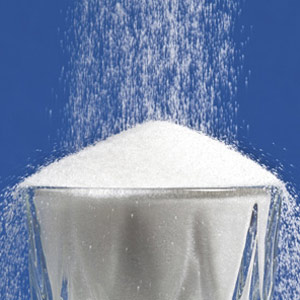 Even after decades emphasizing oral hygiene and supplemental fluoride to fight dental disease, we're now seeing an increase in tooth decay, especially among children. What's causing this alarming trend?
Many in both the dental and medical professions link this and other health problems to a rise in the amount and consumption of sugar added to food products. A number of years ago our annual average consumption of added sugar was about 4 pounds per person; today, it's closer to 90 pounds.
The increase in sugar consumption can be traced to the 1970s when the food industry began adding more sugar to make processed foods stripped of oils and fats taste better. Today, 77% of the approximately 600,000 food items sold in the United States contain some form of sugar (under a variety of names).
This additional sugar, however, has produced an unintended consequence: sugar triggers the release of a brain chemical called dopamine that regulates our sense of reward when we engage in a desirable behavior. The excess dopamine creates a weak addiction to sugar, which then leads to overconsumption, contributing to our current obesity epidemic and the rise in health problems like heart disease or Type 2 diabetes. This is especially alarming among children: thirty years ago Type 2 diabetes was unheard of among children — today there are over 55,000 diagnosed pediatric cases.
For both you and your family's general and dental health, you should consider ways to reduce your sugar intake: purchase and eat most of your food from the "outer edges" of your supermarket — meats, dairy, and fresh vegetables and fruits (which do contain the sugar fructose, but are mostly fiber that slows the liver's processing of the sugar); limit processed foods with added sugar, and learn to recognize its inclusion in products by reading ingredients labels. You should also be wary of sweetened beverages such as sodas, sports drinks, teas or juices, and try to drink more water.
The recommended daily sugar consumption is less than six teaspoons a day (about two-thirds the amount in one can of soda). By restricting this consumption, you'll improve your general health and reduce your risk for dental disease.
If you would like more information on the general and dental health effects of sugar, please contact us or schedule an appointment for a consultation.
By Kevin S. Bone, D.D.S.
December 22, 2014
You probably know that tooth decay results when the bacteria in your mouth release acids after consuming sugars. After you eat sugars, particularly the type of sugar known as sucrose, increased acid in your mouth begins to dissolve the enamel and dentin in your teeth, and you end up with cavities.
What are the Types of Sugars?
Modern diets include several types of sugars. Most of these are fermented by oral bacteria, producing acids that are harmful to teeth.
Sucrose (commonly known as sugar)
Glucose (released from starch consumption)
Lactose (milk sugar) — Less acid is produced from this type of sugar
Fructose (found naturally in fruit and also added to many processed foods)
Maltose
Recommended intake of "free sugars" is no more than 10 teaspoons per day. Note that a can of soda contains over 6 teaspoons! Soft drinks are the largest source of sugar consumption in the U.S. In 2003, for example, Americans drank an average of 52 gallons of soft drinks. Average per capita consumption of all sugars in the U.S. was 141.5 pounds (64.3 kg) one of the highest levels in the world.
Sugar substitute xylitol (which is chemically similar to sugar but does not cause decay) can be part of a preventive program to reduce or control tooth decay. Chewing gum sweetened with xylitol stimulates saliva flow and helps protect against decay.
Sugars Released from Starches
Starches are foods like rice, potatoes, or bread. When you eat refined starches, such as white bread and rice, enzymes in your saliva release glucose. However, these foods have a lower potential to produce decay than foods with added sugars. When sugars are added to starchy foods, as in baked products and breakfast cereals, the potential for decay increases.
Less refined starches such as whole grains require more chewing and stimulate secretion of saliva, which protects from harmful acids.
The Case for Fruit
Fresh fruit has not been shown to produce cavities, so it makes sense to eat them instead of sugary desserts and snacks. Dried fruit is more of a problem because the drying process releases free sugars.
Contact us today to schedule an appointment to discuss your questions about diet and oral health. You can also learn more by reading the Dear Doctor magazine article "Nutrition & Oral Health."